Not so Random Thoughts
Be wary of self-proclaimed barn experts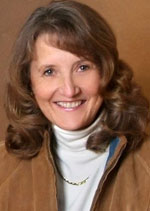 By JAN COREY ARNETT
IN our travels, my husband and I often photograph barns and visit with their owners. Last summer, a man who was renovating his grand old structure told us that in seeking advice, he had called a nonprofit organization devoted to barns, and had talked directly to "the barn expert" — whom he then hired. In another case, the barn owner had hired the specific person recommended by "the expert."
How does one earn the title of "expert," whether about barns or anything else?
It is often a combination of many factors when there is no formal education or licensing process for a trade, as is the case in the barn consulting and repair business, though there are a limited number of courses available to teach timber-framing.
Some of us fall short on doing our homework when it comes to choosing someone to do work for us. Many years ago, my husband and I sought a home remodeler and chose a company that by all appearances had the right credentials. Its owner was president of the home builders' association and had written or been featured in articles. He was, it seemed, "an expert."
Only after the work began did we realize we had not done nearly enough to learn about him as a person, nor had it ever dawned on us that holding office in an organization, or even being the one to answer calls from those seeking technical advice, might have less to do with expertise and more to do with self-marketing and skimming the cream off the work bucket. Fortunately, we halted a situation that could have cost us dearly. Others were not so lucky, just as happens in the barn repair business.
People lacking in integrity cast a long, dark shadow over the many who do fine, honest work. Despite their high profile, the bad apples can make barn owners hesitant to undertake even modest re-pairs, many of which can be done using common sense rather than an "expert."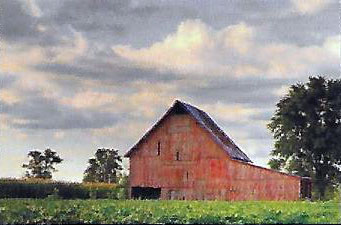 Sometimes all that is needed to give a traditional barn new life is to get rid of destructive vines, replace some siding or patch the roof to add dozens of years to its productive value. Sound maintenance can reward a barn owner with a building worth many times the investment.
When you see a barn being worked on or one that is well-cared for, ask the owner about the work and who is doing or has done it. If all they have done is gotten advice from an "expert" or been referred to a certain person and have hired that person without doing research, be cautious. Follow the project and see how it turns out. Is it on schedule and within budget? Were promises kept regarding materials, process and outcome?
Sometimes, people don't like to admit that they have been duped. If you find you've made a mistake or have been fooled, don't hide behind your embarrassment. That only allows those who take advantage of others to thrive.
Take action. Word of mouth matters and references matter, but so does notifying the attorney general and Better Business Bureau.au.
We have qualified people working in barn repair throughout the state, but not nearly enough to do the skilled work needed to save traditional timber-frame barns at the rate needed. It is afield crying for more training programs, genuine leadership, sharing of knowledge and people with an honest passion for these marvelous structures. For more traditional barns to be saved, more cooperation is also needed from the zoning, insurance, policy, governmental, development and agricultural sectors, and others.
So plan ahead. Do your homework. And choose a real expert.
Corey Arnett writes from Battle Creek
Reprinted by permission. www.FarmProgress.com
December 2016 Michigan Farmer.
Michigan Editorial