The writer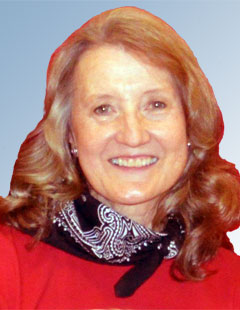 My life as a writer began in third grade when I wrote a poem to express my longing for a horse. The affirming feedback from readers helped to launch a living and a life.
I have retired from fulltime writing that makes a living but still write to make a life, doing the kind of writing I love the most, i.e. sharing words that I hope make a positive difference, including a monthly feature for Michigan Farmer called "Barn Spotlight" and occasional features for select publications. Manuscripts for four different books are temporarily "on hold" while, with a team of great people, I work to build the Barn Believers Community Project Fund Barn Believers Community Project Fund The Fund raises money that can help nonprofits carry out projects to save our valuable traditional American barns.
To see "Barn Spotlight" features from Michigan Farmer, please visit www.michiganfarmer.com and search by "barns." I am delighted to say too, that my colleague, Pamela Gray, known as the Lady Barn Consultant in Ohio, does a parallel feature which appears in Ohio Farmer. Thank you Pam!
---
Fewer than 20 copies remain.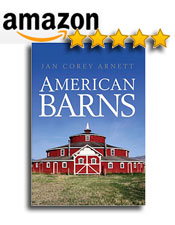 Read More Here
American Barns $9.95
($10.55 with tax)
Your price $10.
Fewer than 100 copies available.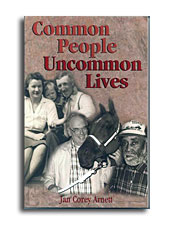 Read more here.
Common People $14.95
Your price $10
Sold Out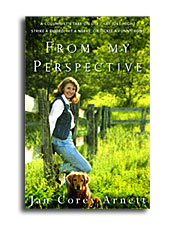 Read more here.
One book: $10+$3.75 shipping
Two books: 210+$5.00 shipping
Free gift-wrapping. (If books are to be signed, send requested inscription.)
Make checks payable to Jan Corey Arnett.
Send to 2444 Halbert Road, Battle Creek, MI, 49017.