Maynard Mitchell, Battle Creek, is an extraordinary photographer whose images are pure eye candy without the calories. His collection of barn images from around the Midwest numbers in the hundreds, thousands perhaps. I have created a special page featuring his work.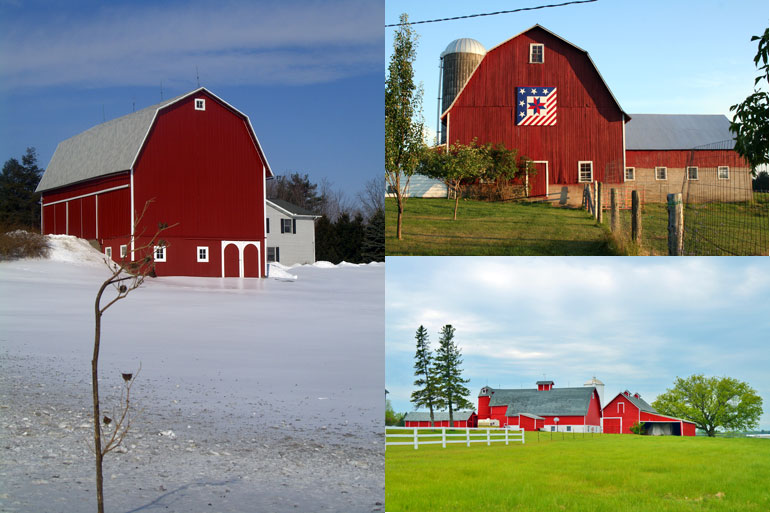 Take a moment when you see a well-kept barn to stop and tell the owners you appreciate them!
1/59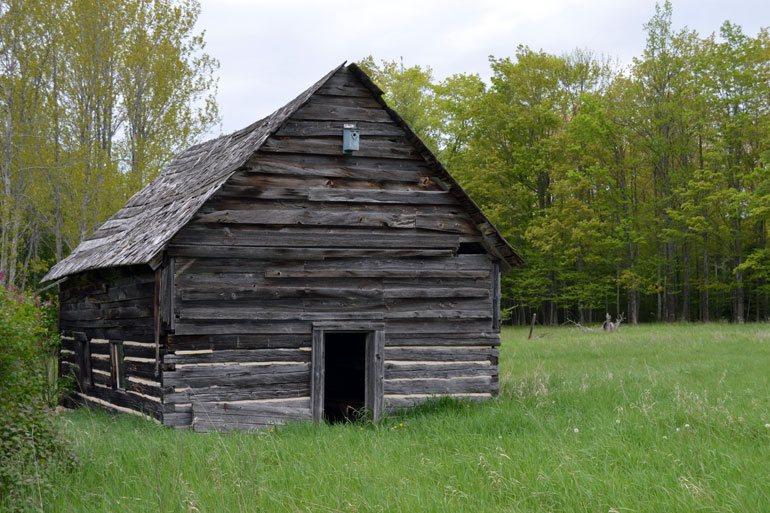 Oh to step back in time and know this beautiful barn's story.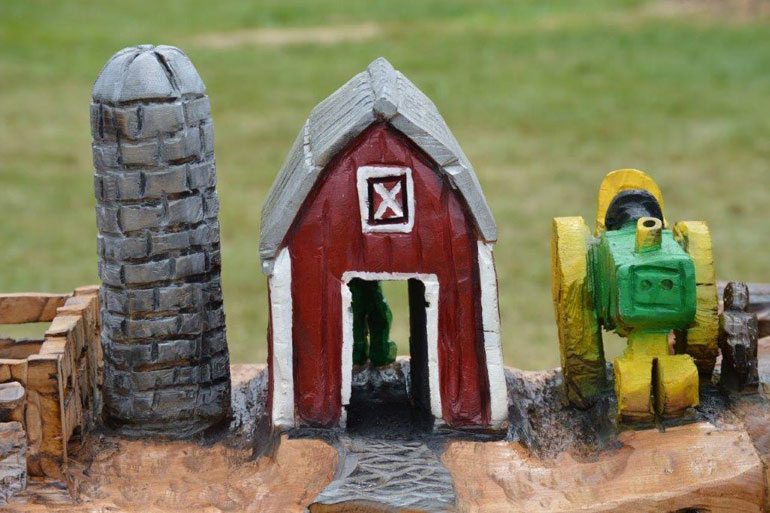 One small portion of one of the extraordinary carvings at the Leila Arboretum Society's 'Fantasy Forest' in Battle Creek! (Carved by 'Mountain Mike', Mike Ayers of Smithfield, VA.)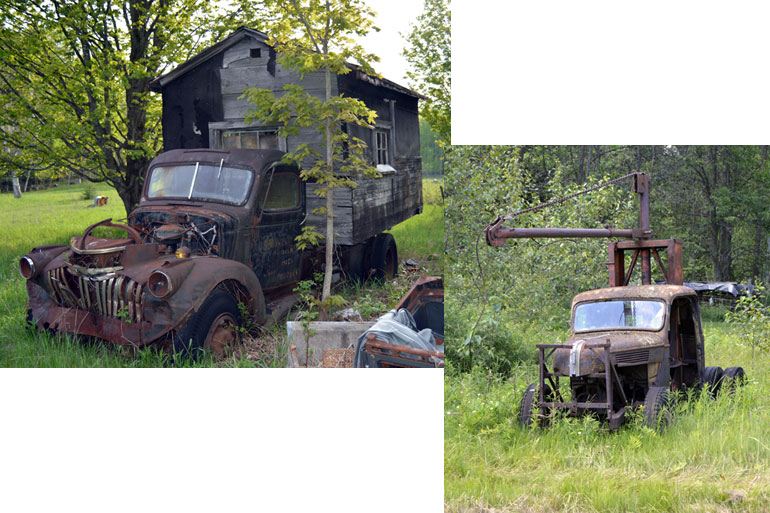 Retirement has many advantages when you retire well off. We bought the only motor home we could afford and a boom truck – just in case.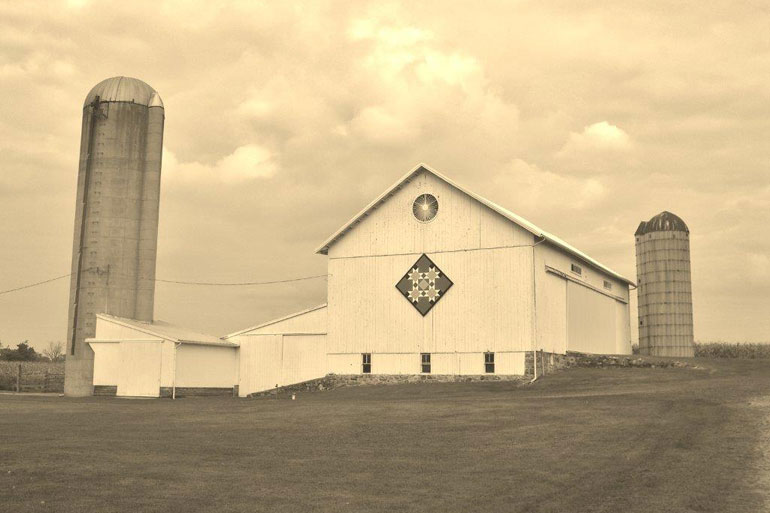 15181 42nd St. Fulton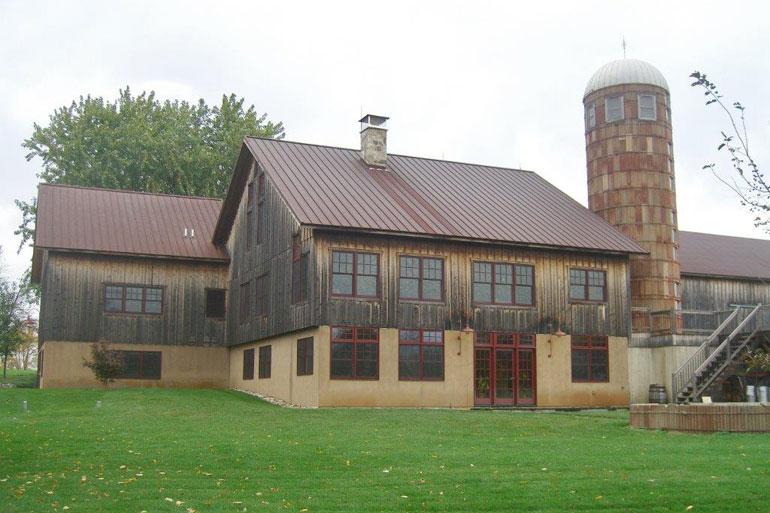 A majestic, serene barn home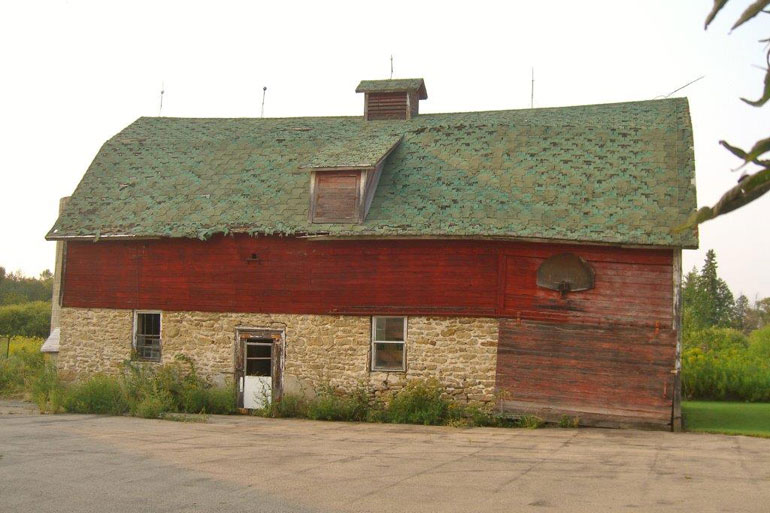 A Michigan treasure sadly neglected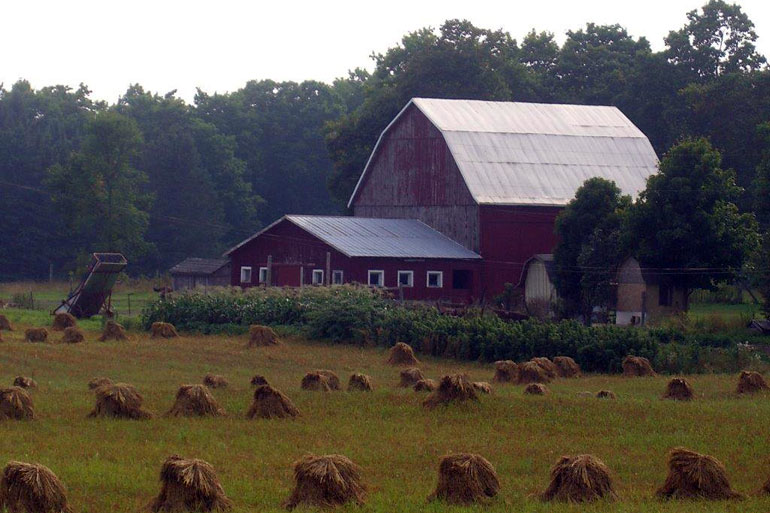 A misty morning in Amish country.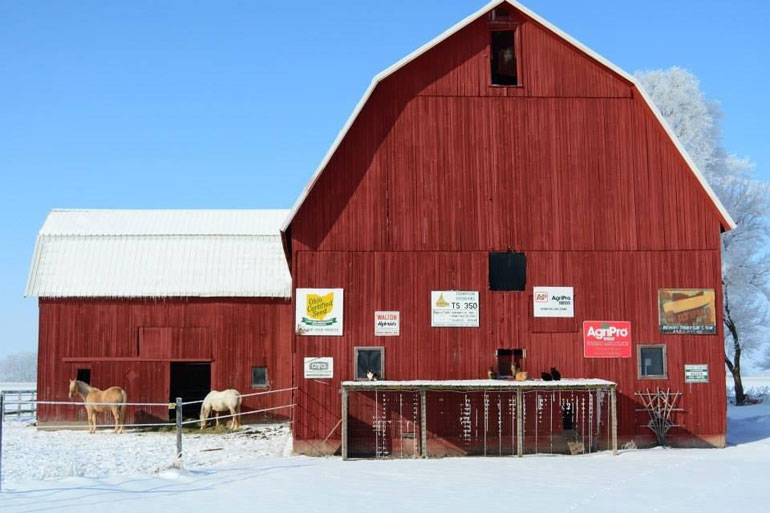 A much-loved Ohio barn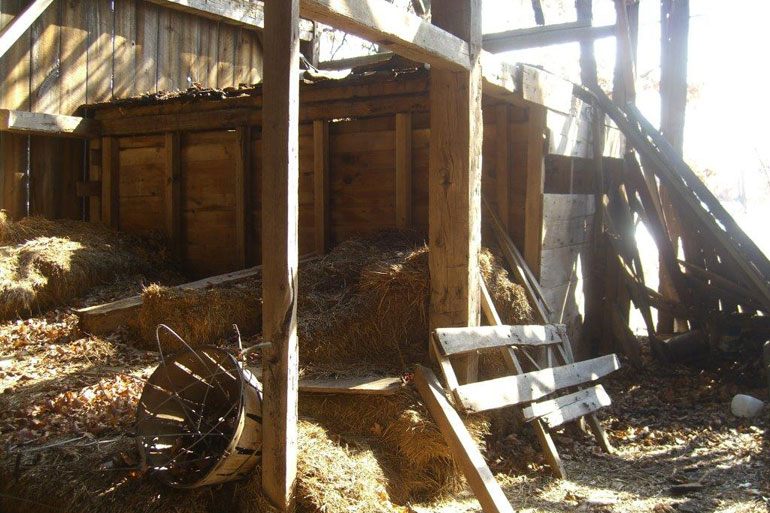 A treasure rapidly dying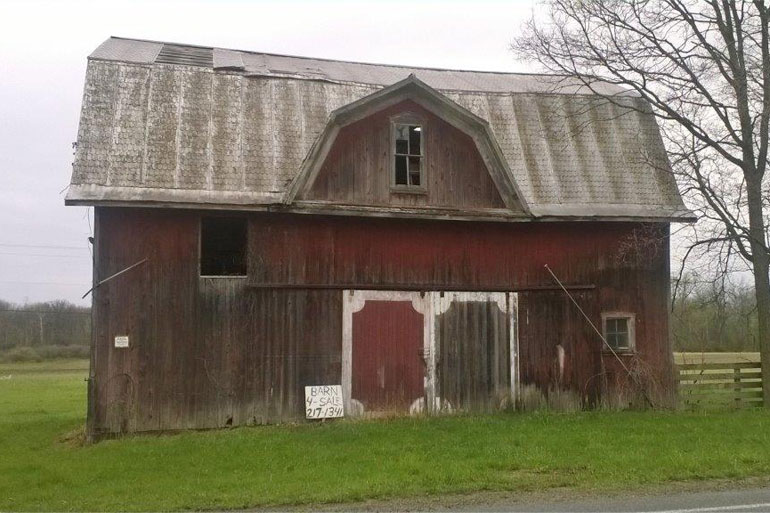 Barn for sale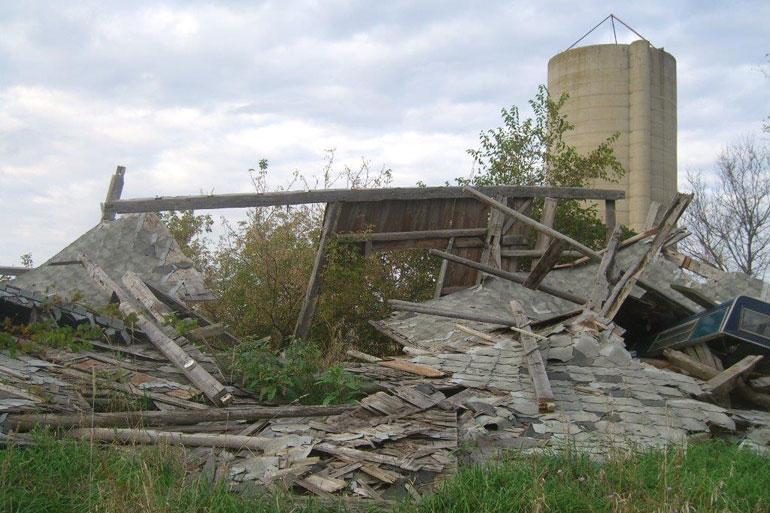 Beautiful posts and beams amid the ruins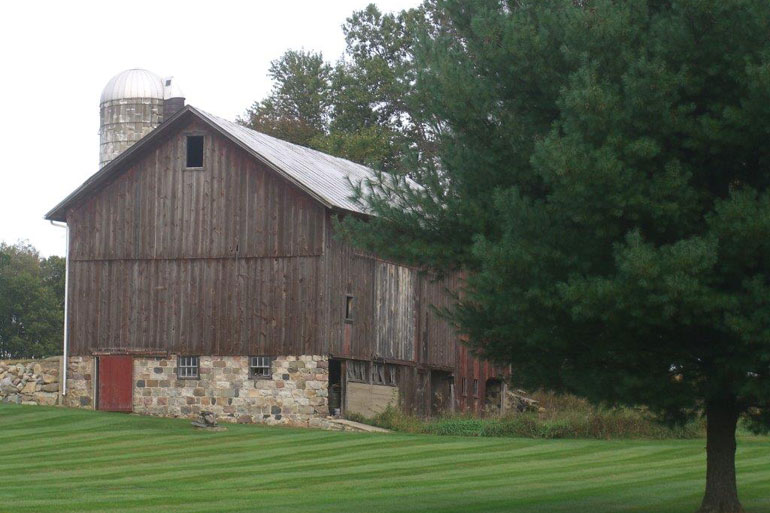 Exquisite Stonework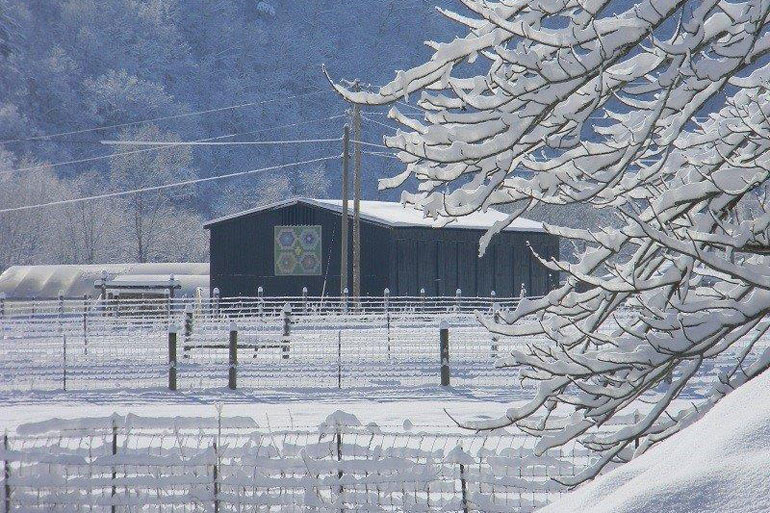 Gracie's barn Kentucky 2015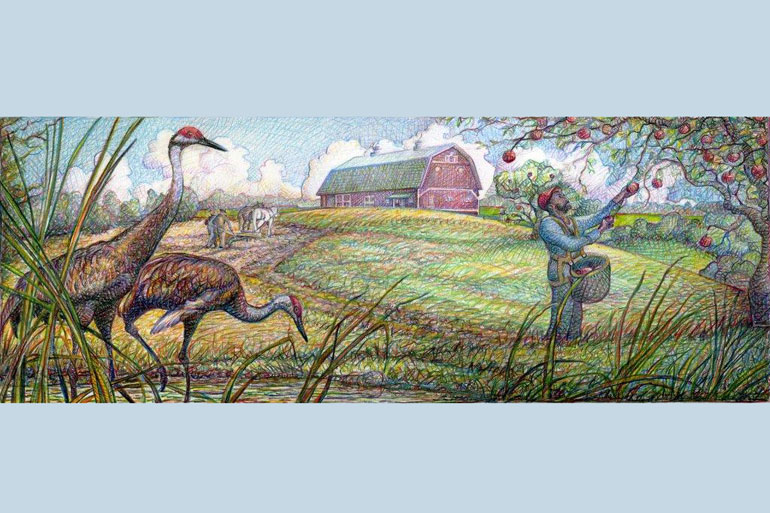 Heart of Heatherbrook Barn mural, Marshall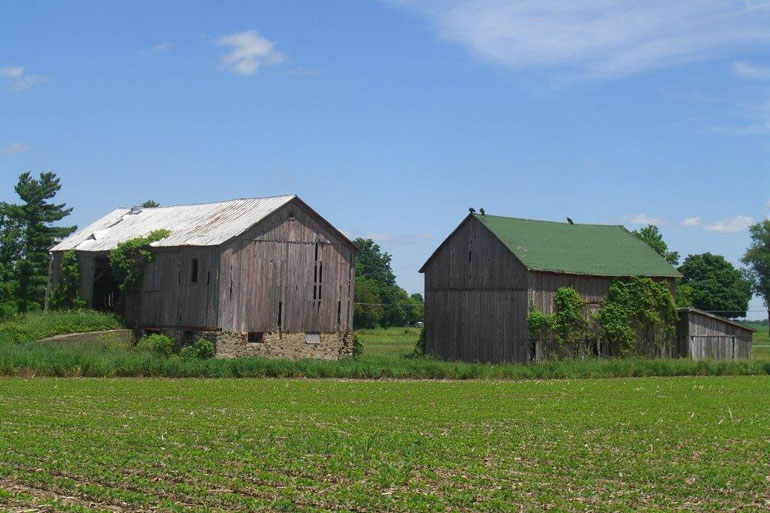 It's not too late. Such beauty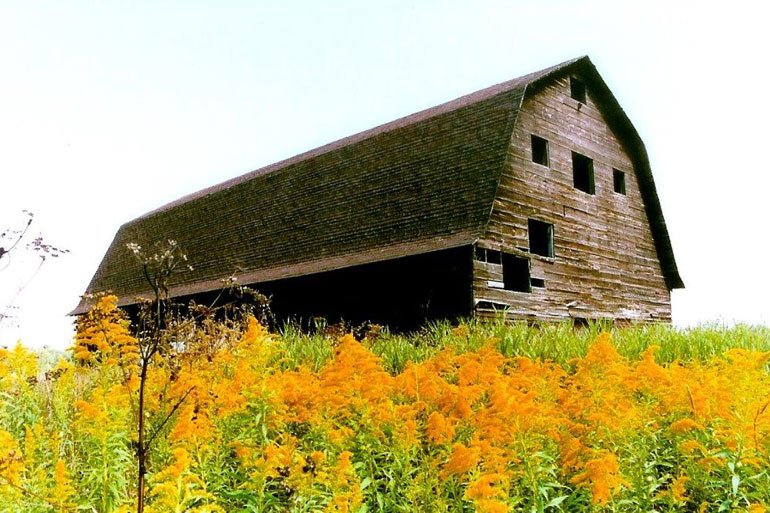 An Upper Michigan barn that deserves to live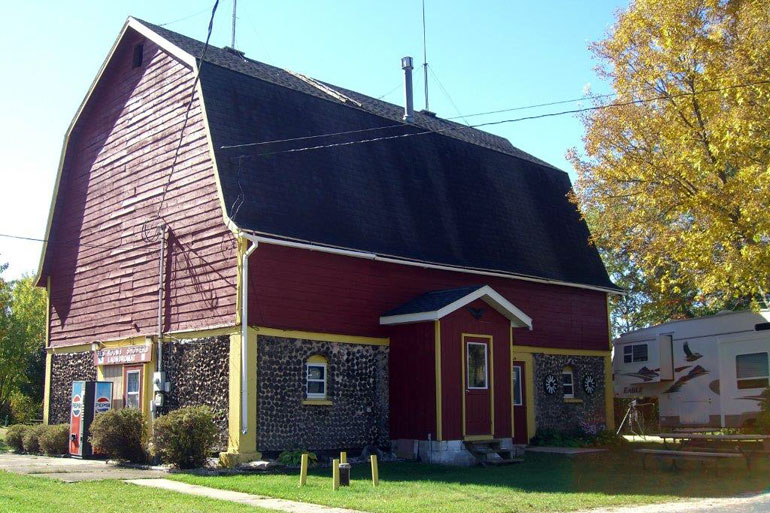 Rare cordwood barn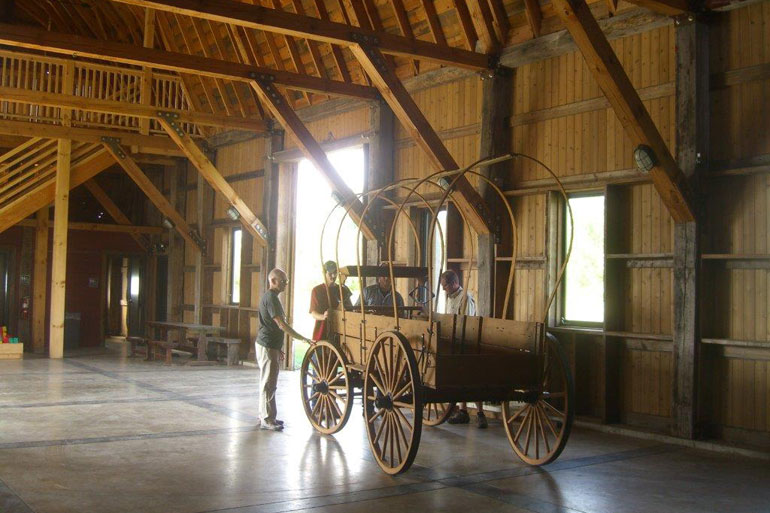 Sherman Lake YMCA barn partially built of posts and timgers salvaged from another barn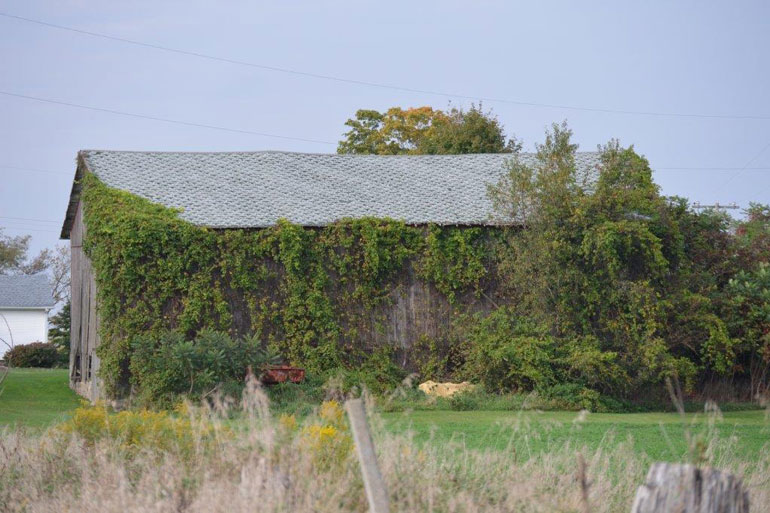 The barn and its roof are good but the vines are destroying it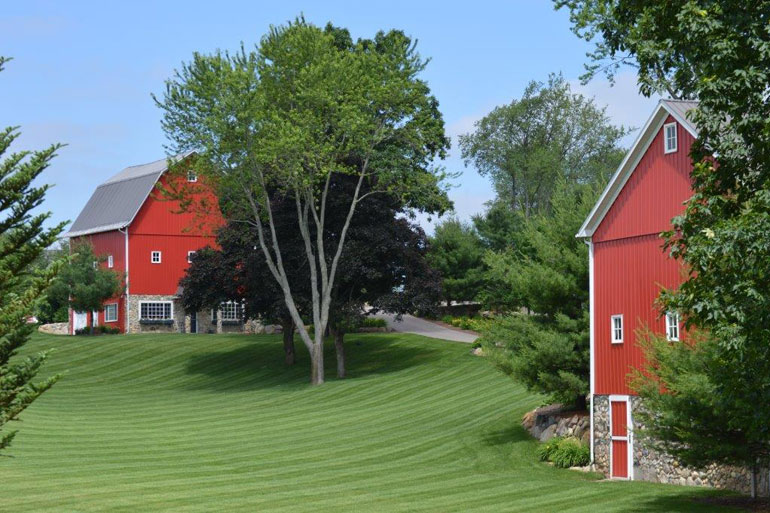 What vision and commitment can achieve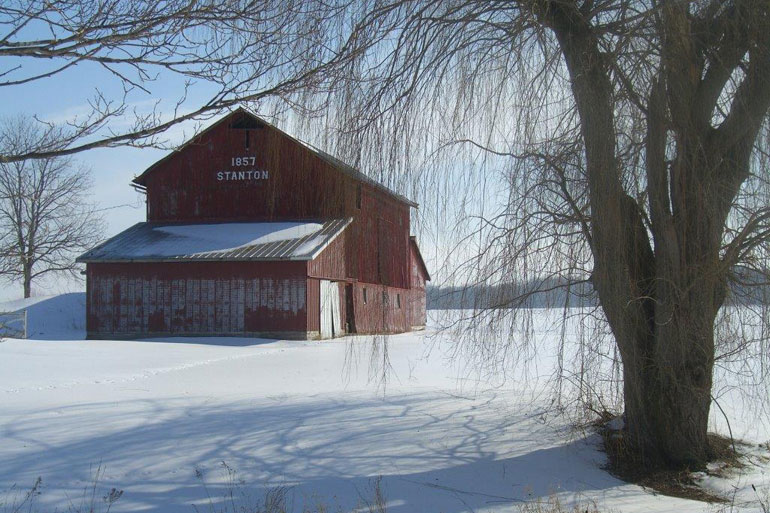 Winter beauty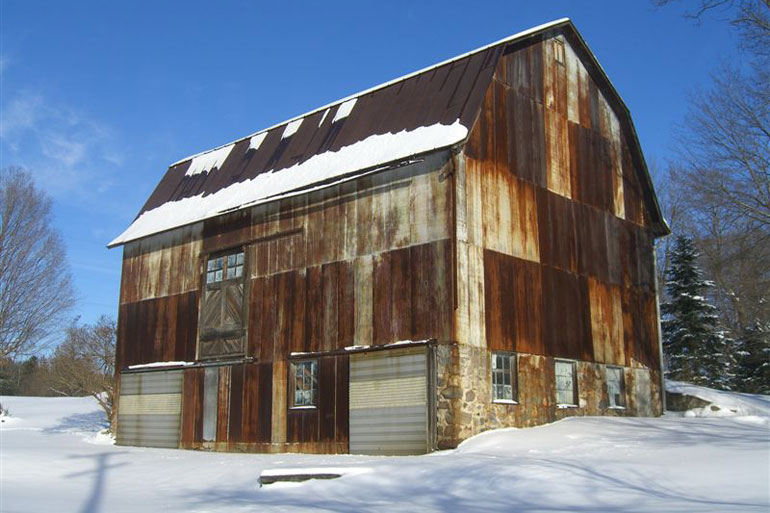 The rich colors in this Battle Creek barn makes it a real eye-catcher.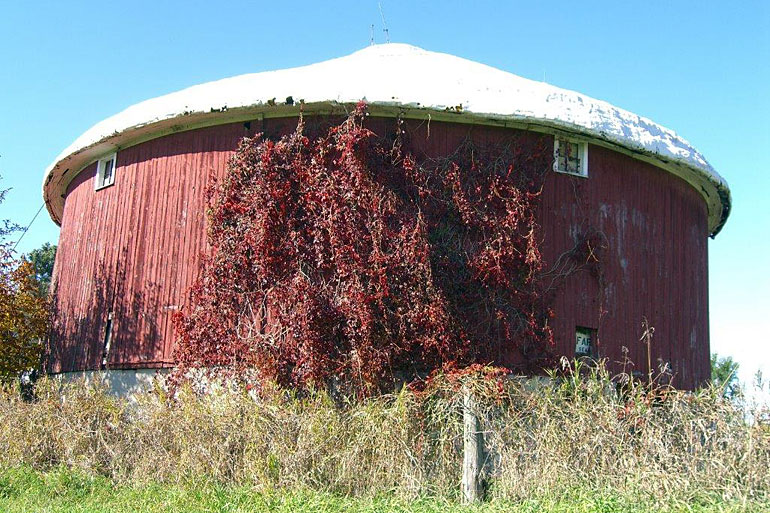 This mid-Michigan barn desperately needs a friend. A landmark to many, it is near Evart and is designed after a railroad roundhouse. The owners of the barn would welcome the support of a team of volunteers to help stabilize the barn, beloved by many. Email me.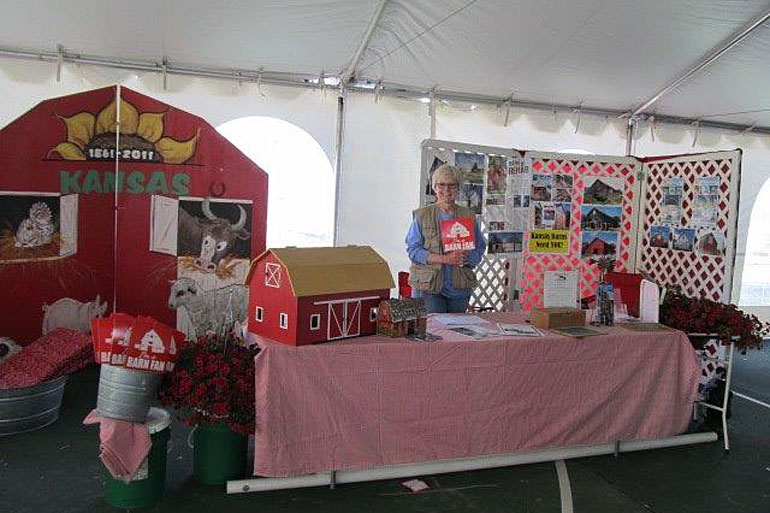 Kansas is one of more than 30 states which have barn organizations. This enthusiastic group hosts workshops, tours, and in its few years of existence has already launched an endowment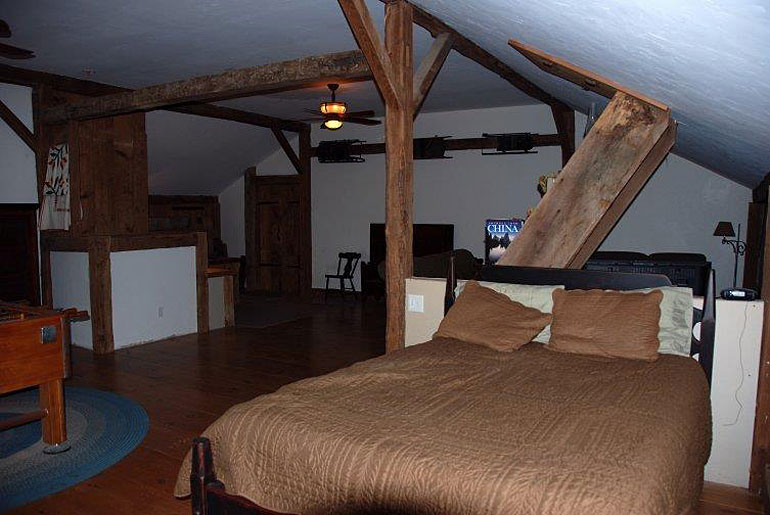 Photo Credit: Scott Weaver Beautiful new life for a fine old barn in southern Michigan.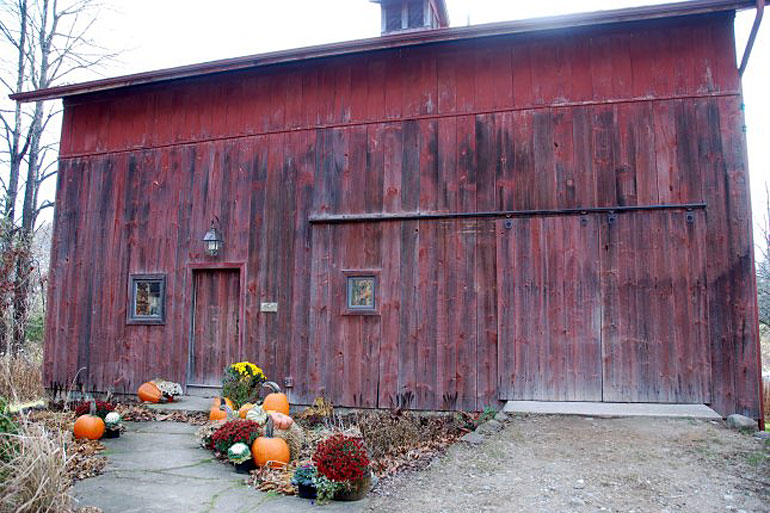 Photo Credit: Scott Weaver Beautiful new life for a fine old barn in southern Michigan.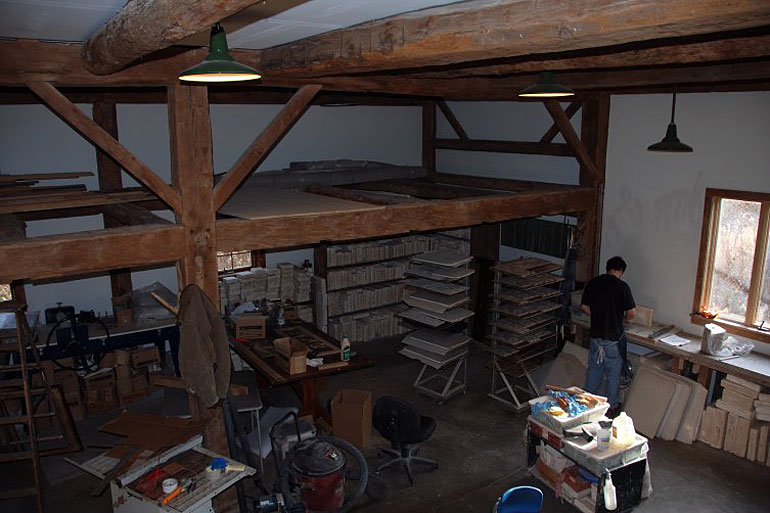 Photo Credit: Scott Weaver Beautiful new life for a fine old barn in southern Michigan.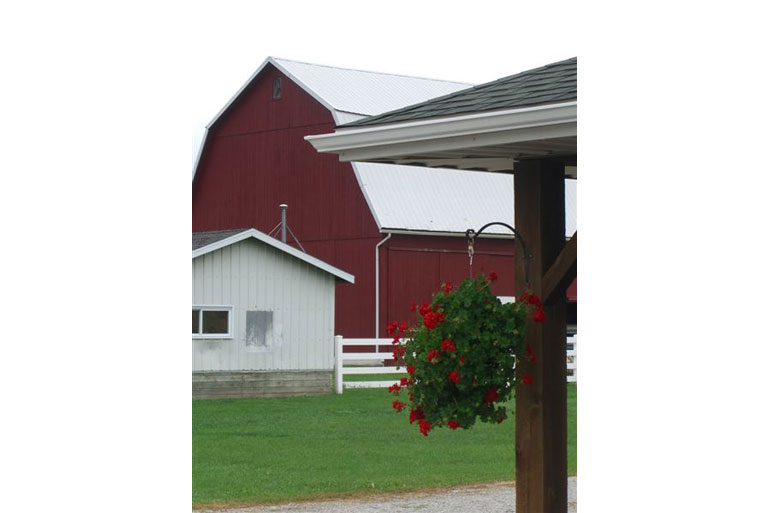 Colors, angles, and simple beauty stir the senses.
Oh to be young again and to be married in a barn! The Cottonwood Barn, Dexter, Michigan, is a place of rare (restored) beauty.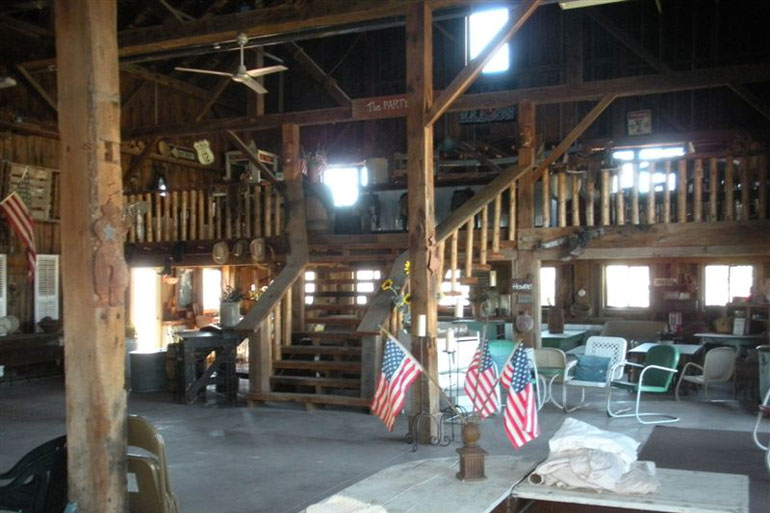 The owners of this Michigan "party barn" have transformed abarn that would otherwise have been destroyed into a very creative setting in which to gather friends and family. The hayloft saloon features saddles for seating and decorations throughout carry a cowboy/ranch theme.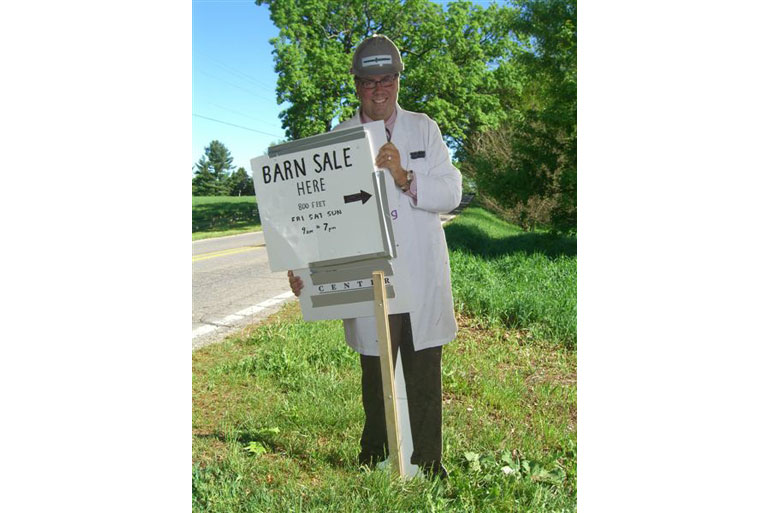 This Battle Creek physician is a man of many talents. He is a radiology oncologist and director of an oncology center by day, is wearing a hard hat (the hospital was undergoing remodeling) yet can moonlight holding a barn sale sign? What a guy!!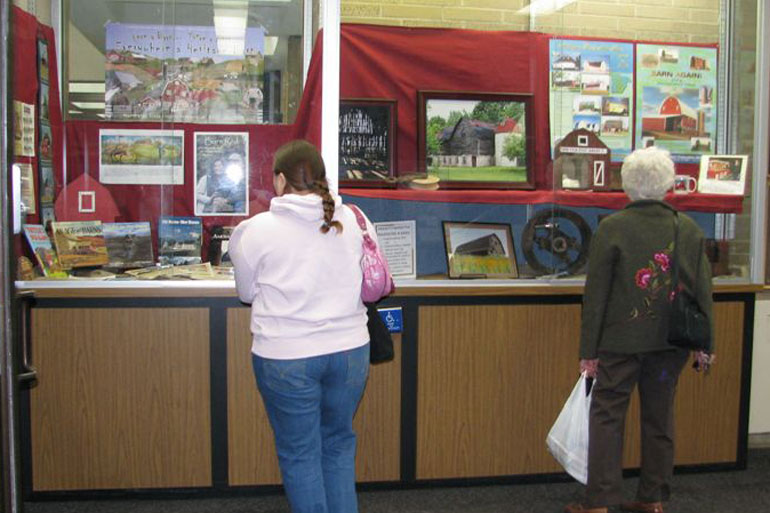 Making people aware of the value in preserving our precious barns is important. This exhibit at Willard Public Library, Battle Creek, drew many viewers.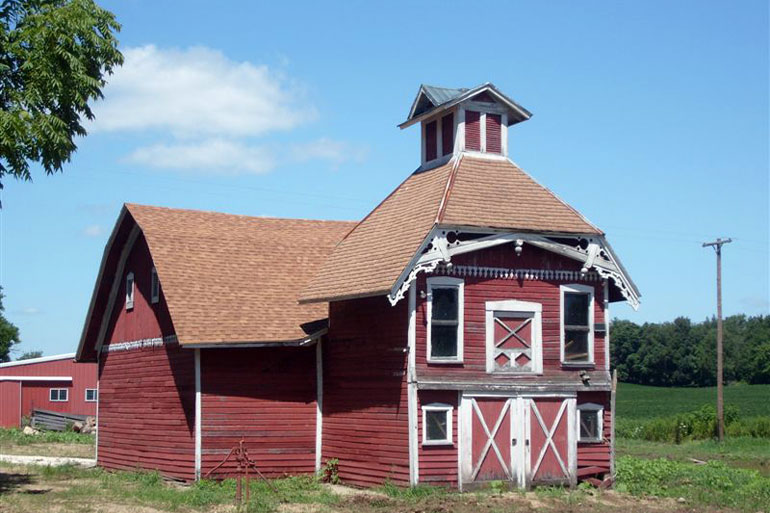 There isn't another barn like this barn but it is in danger.....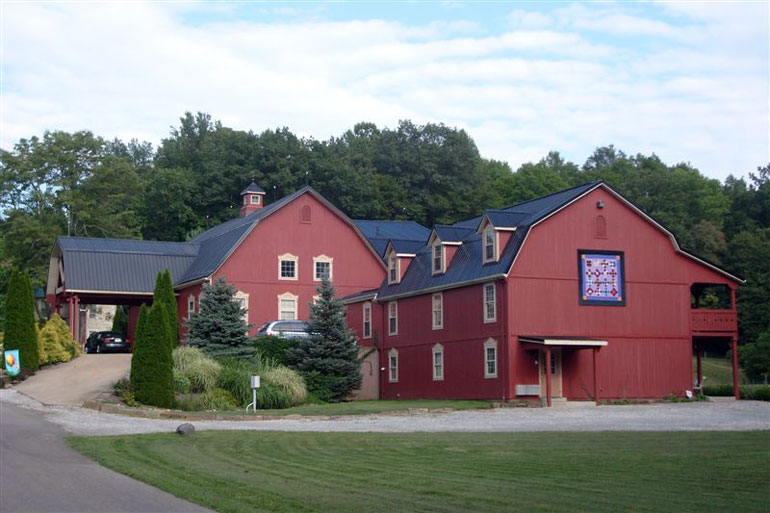 Old barns can have new lives. The Barn Inn, Ohio.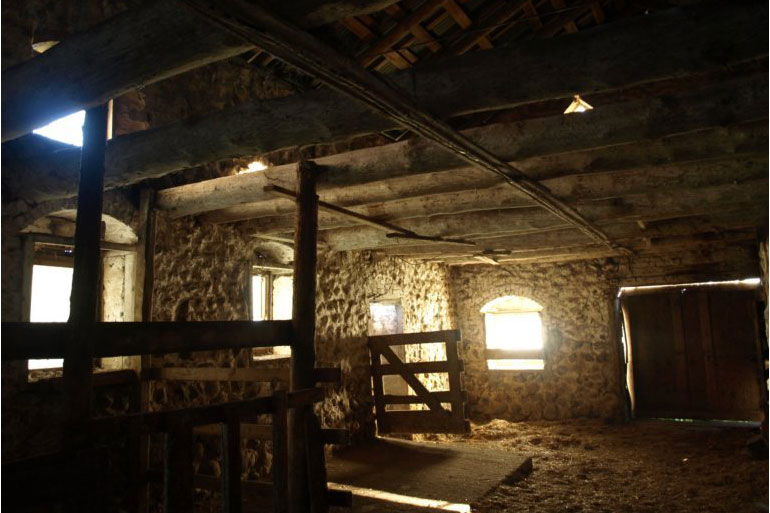 There is wonderful allure in the Chase Stone Barn, Pulaski, Wisconsin. People who love the barn have come together to raise funds to see it saved and made into an agricultural museum. Photo credit: Kristin Kolkowski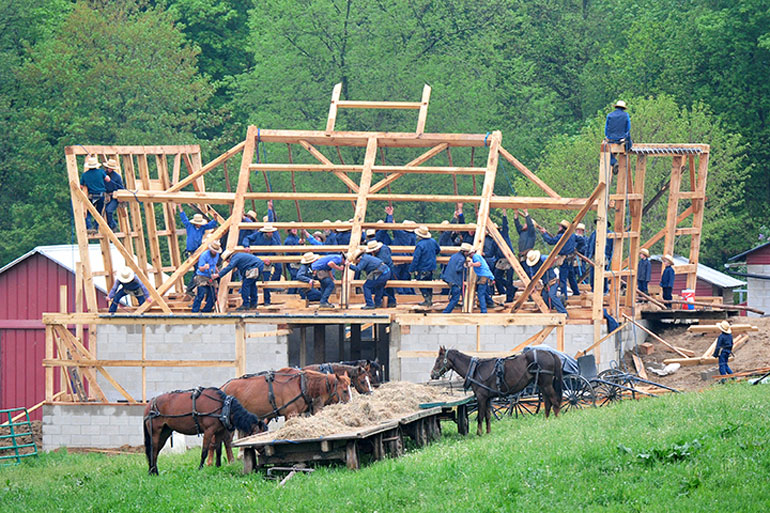 J.W. Wilcox, Holmes County, Ohio, is a marvelous photographer who has captured forever, memorable scenes of Amish barn-raisings. Credit: J.W. Wilcox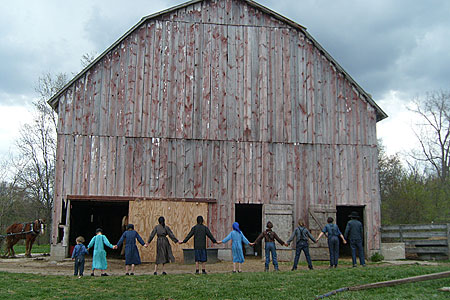 Amish friends allowed me to photograph children at play one afternoon when numerous families had gathered to help an elderly couple settle into their new home. When all the children wanted to be photographed I suggested they decide how I could get them all into one image. Within seconds this was the moment to be treasured again and again.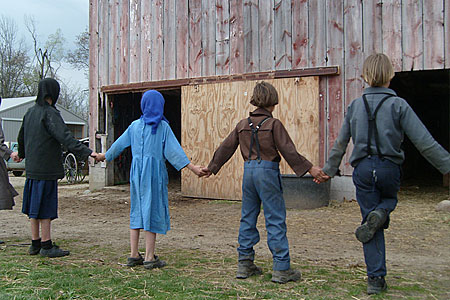 Amish Children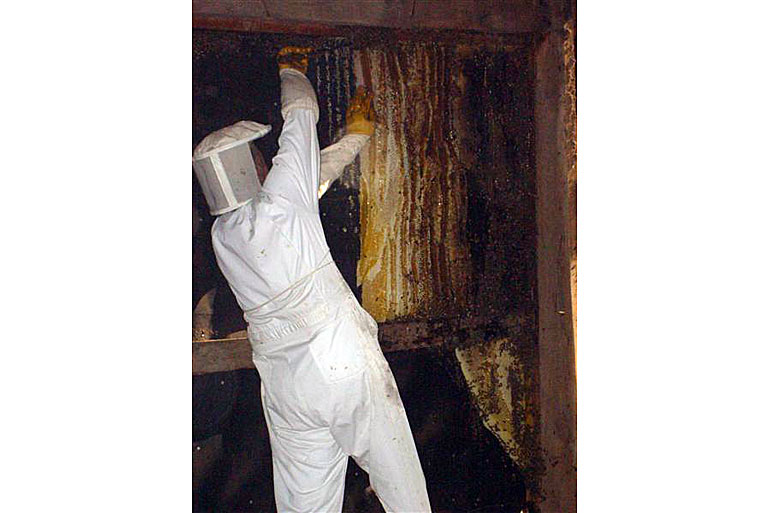 If wild honey bees have taken up residence in an old building, don't destroy them. Invite a beekeeper to remove them safely and give them a new home. We discovered pounds of wild bees and even more pounds of honey between the outer wall and inner granary wall in our old barn. Save barns... and bees!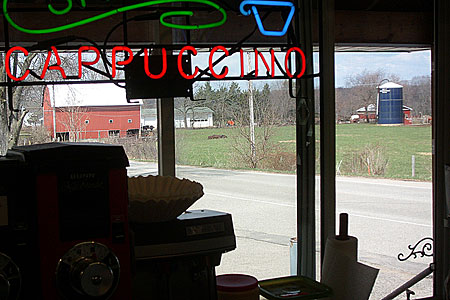 Barns and a way of life are threatened by development of all kinds in many places.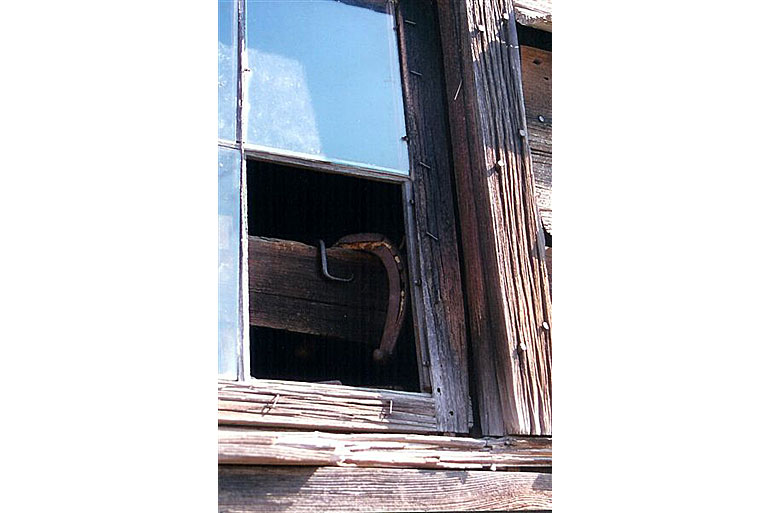 Beauty is everywhere if we open our eyes and spirit to see it. This window is in a Dutch barn more than 150 years old in New York state. What might the horseshoe tell us about the world then, if it could?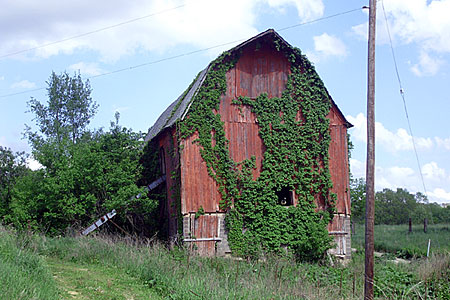 Clinging vines do terrible damage to barns as they break apart siding, hold moisture and add weight. This Michigan barn has an unusual resident. Can you spot him?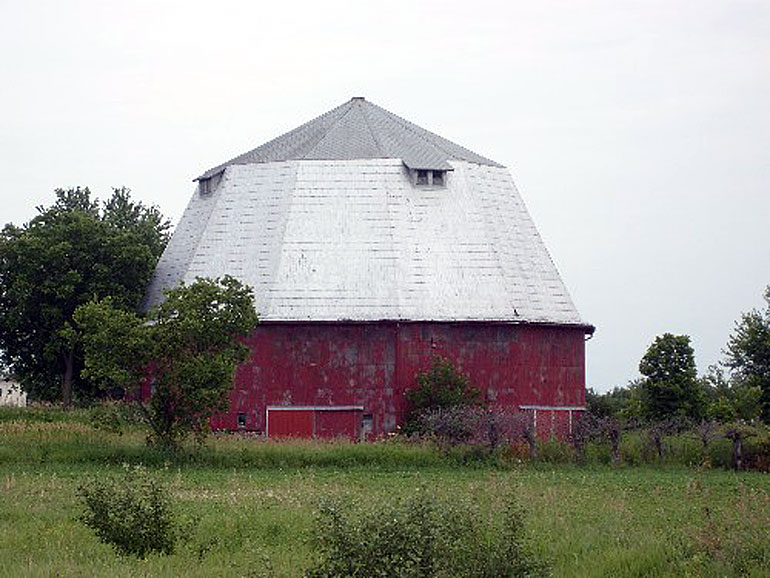 Can anyone tell me where this barn makes its home? Hint: somewhere in the Hastings, Michigan area!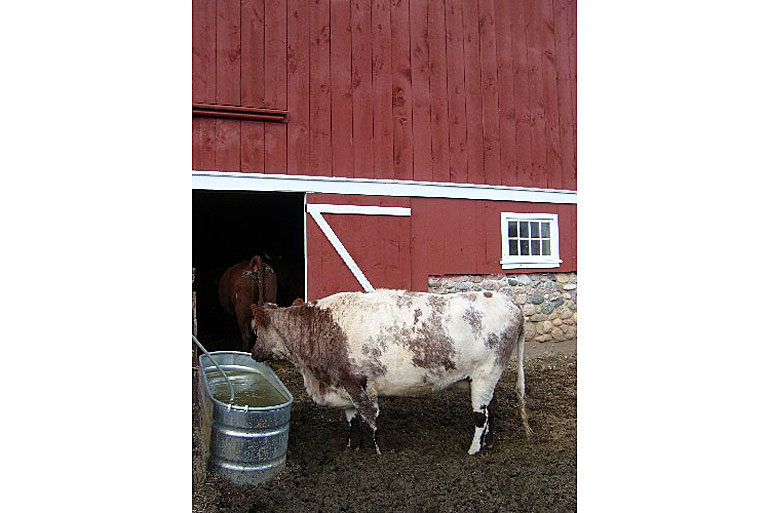 A True Red Barn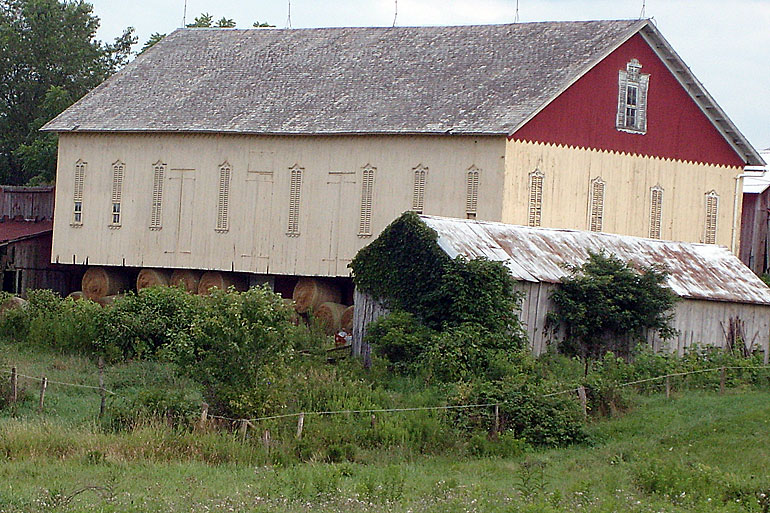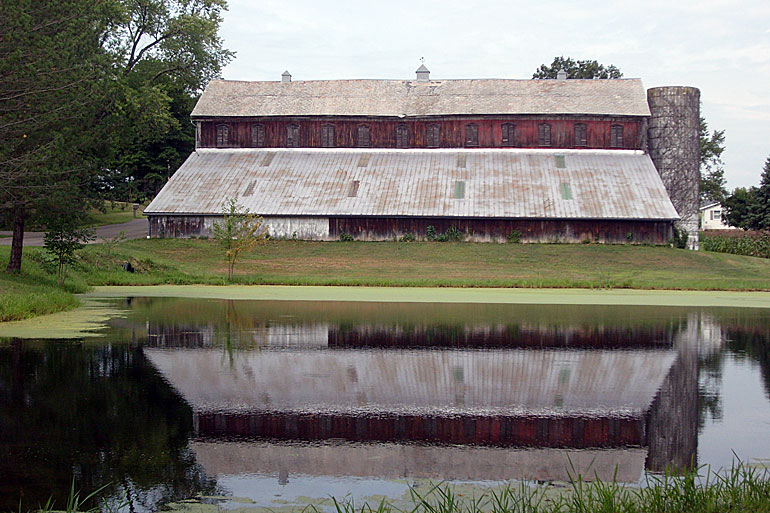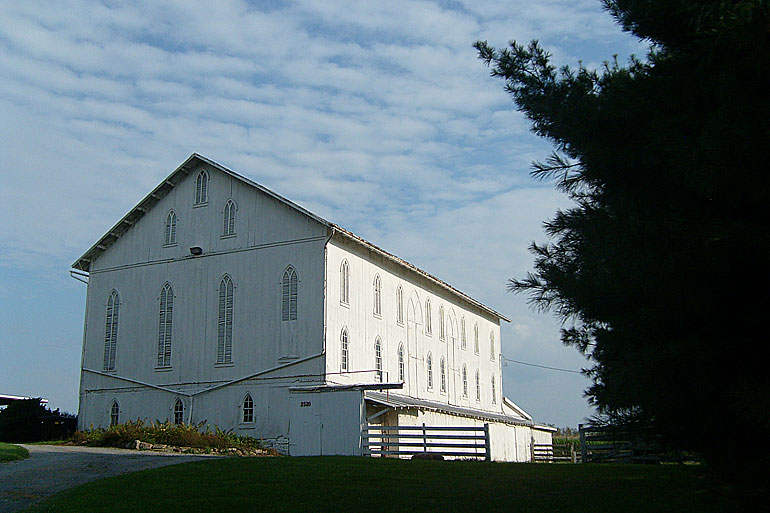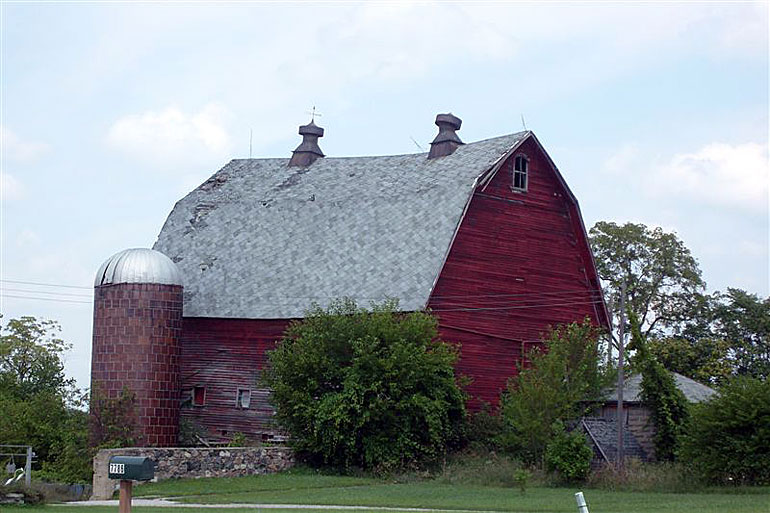 The repairs needed by this southern Michigan barn are very doable and could give this beautiful structure life for another hundred years. Someone put a lot of love and skill into the building of the barn many years ago. Barns like this are becoming more highly prized. Visualize it repaired and repainted with the destructive brush removed. What a treasure!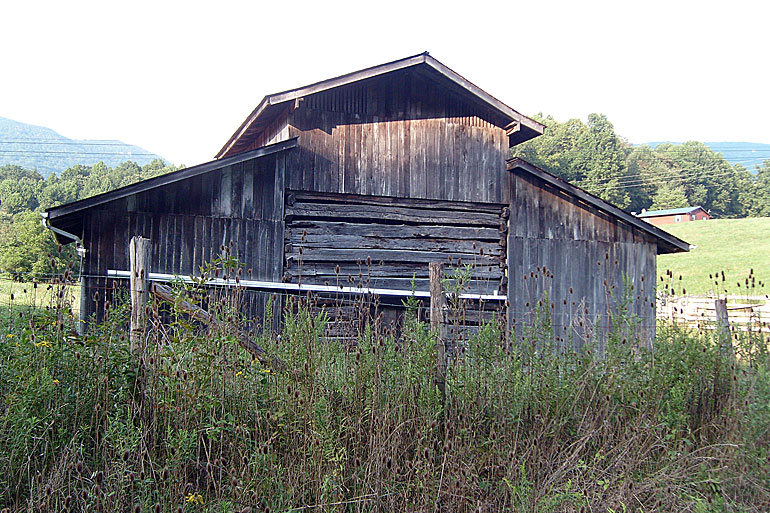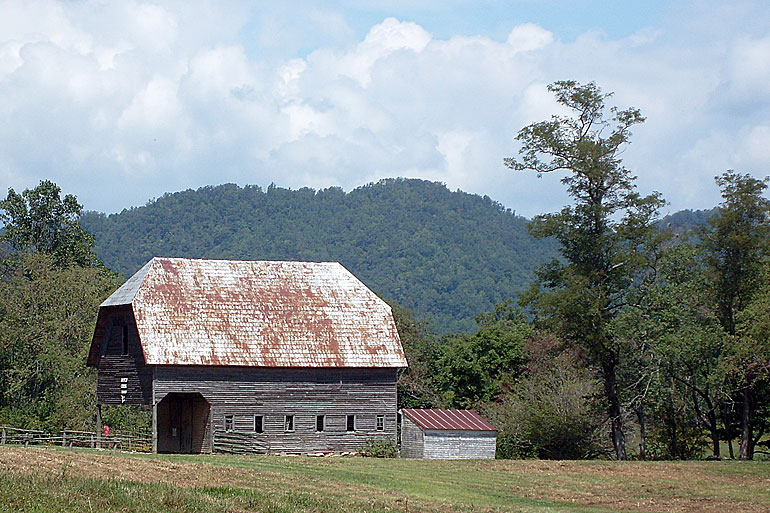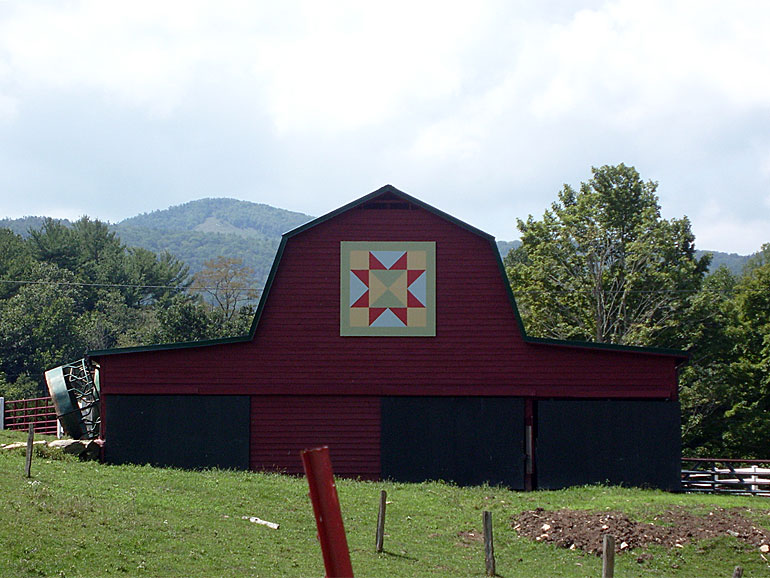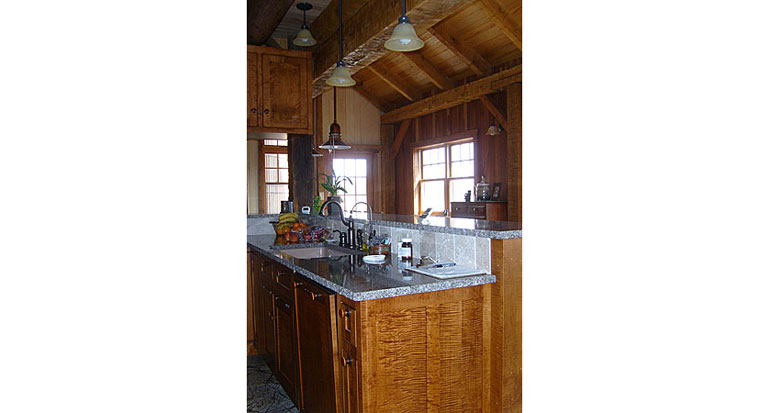 Of course this image was captured inside a barn. Don't all barns look like this?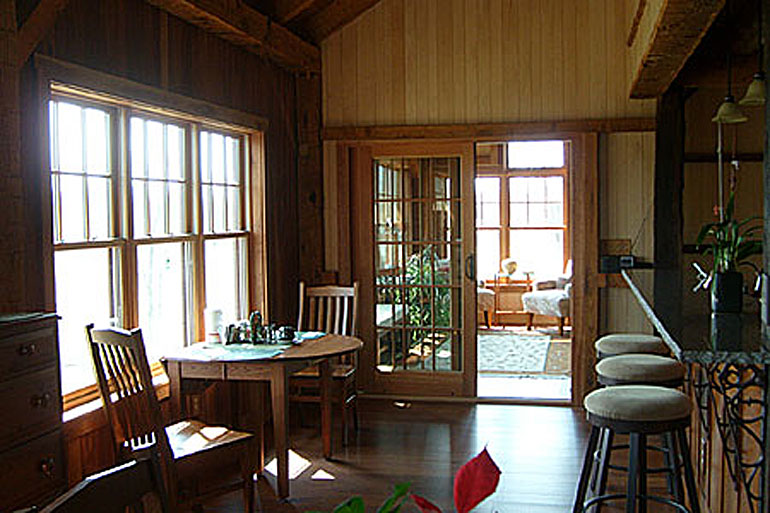 Sunlight streams into this barn in a whole new way and a beautiful barn has a whole new life.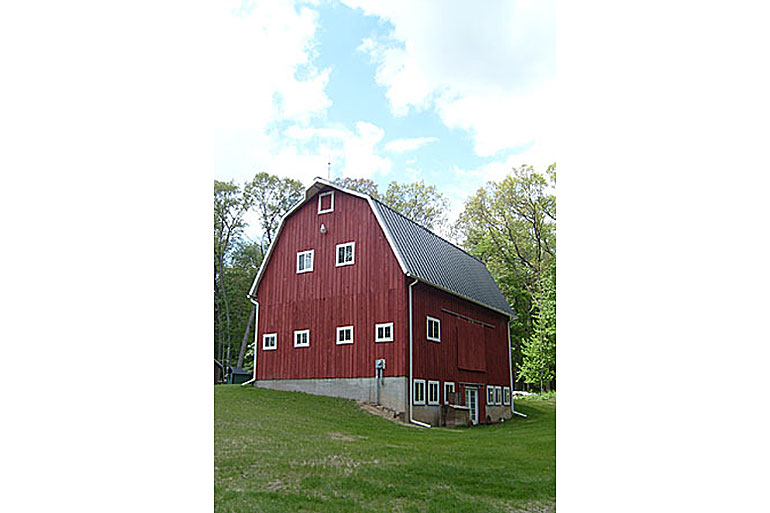 You can make a difference in saving a heritage barn. This beautiful Battle Creek barn was once nearing death from neglect. People came together to give it new life in a new location. Never say never!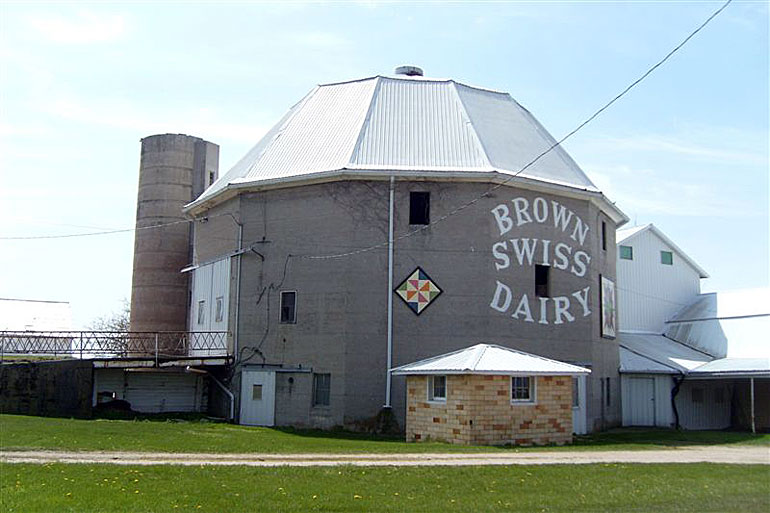 If a rose is a rose is a rose, is a barn a barn a barn? You be the judge.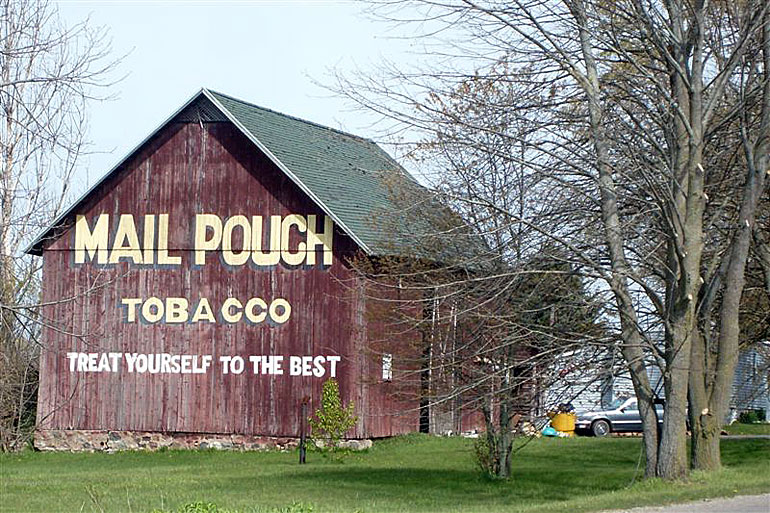 It isn't quite clear if this barn owner repainted the original Mail Pouch advertisement or imitated the style made famous by the late Harley Warrick who did more than 4,000 of them in his lifetime. What's missing in this one?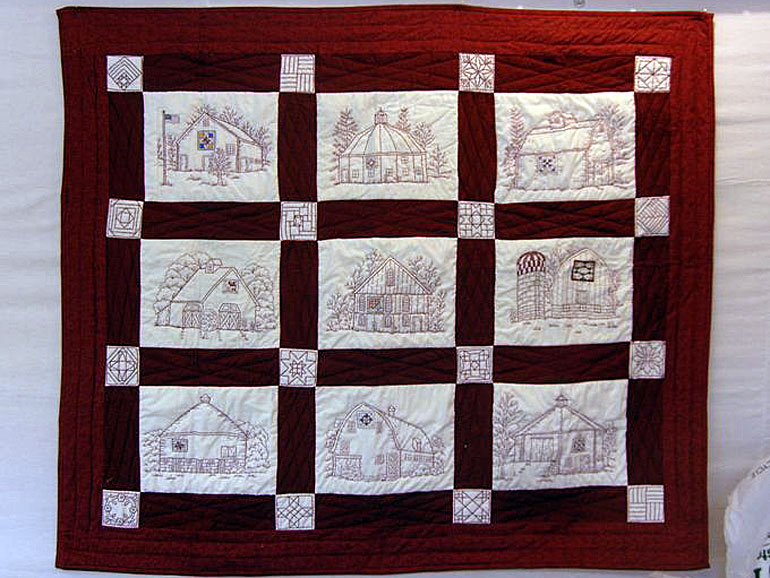 On a visit to Michigan's Upper Peninsula in 2012 my sisters and I visited a quilt shop on a gravel road that was twists and turns through cedar and tamarack, evergreens and pine off US-2 near Curtis. The shop proved to have a wonderful selection of quilt fabric and this treasure. There is more than one way to honor a barn!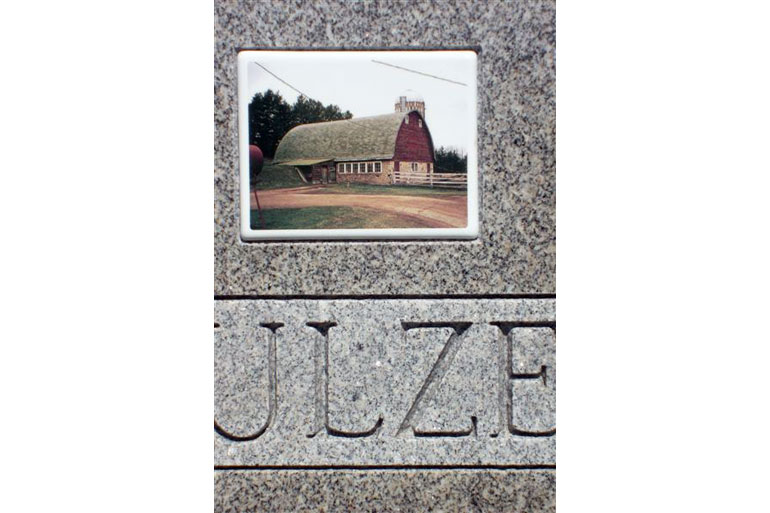 How people's lives are commemorated in the words and images depicted on their grave markers can be fascinating. This farmer from the mid-1900s loved his barn which was the heart of his Midwest farm.